Honoring Malik Ford Williams '19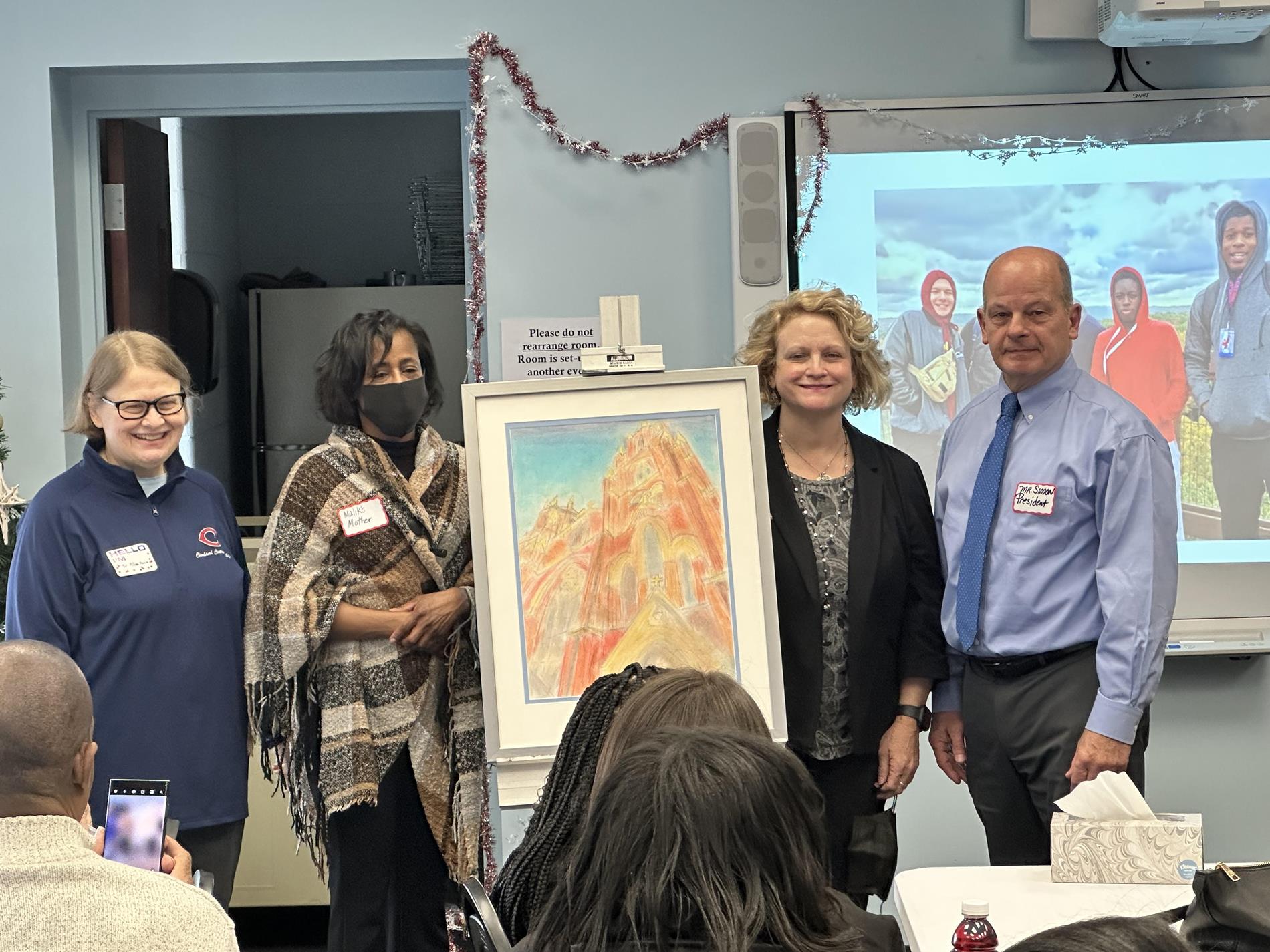 ---
December 21, 2022, was a bittersweet day at Cleveland Central Catholic High School as we held a special memorial reception honoring Malik Rashad Ford Williams '19. Sadly, Malik passed away in the fall of 2021 after a heroic battle with cancer. "Malik was a talented artist with a keen sense of humor. He deeply touched our CCCHS community. We wanted to do something special to honor his life and legacy." said Mrs. Mary Brondfield, Malik's CCCHS art teacher.
As a student, Malik was very involved in the CCCHS community. He was a student ambassador and member of Link Crew, a student mentorship program that helps freshman transition into their first year of high school. Recognized for his sense of humor, Malik loved to tell jokes and make his classmates laugh.
At the reception, Mrs. Brondfield unveiled a beautifully framed watercolor painting of St. Stanislaus church that Malik created when he was a student. The painting will be permanently displayed at the school. Malik's mother, Ms. Rochelle Ford, attended the reception along with other family members and dozens of classmates and friends. A $250 scholarship has been established in his name, and will be awarded annually to a CCCHS student who excels in art. Donations can be made to the Malik Ford Williams Art Fund by contacting Matt Bobby, Advancement Associate, at 216-441-4700 ext. 281.