New Tax Program to help CCC Students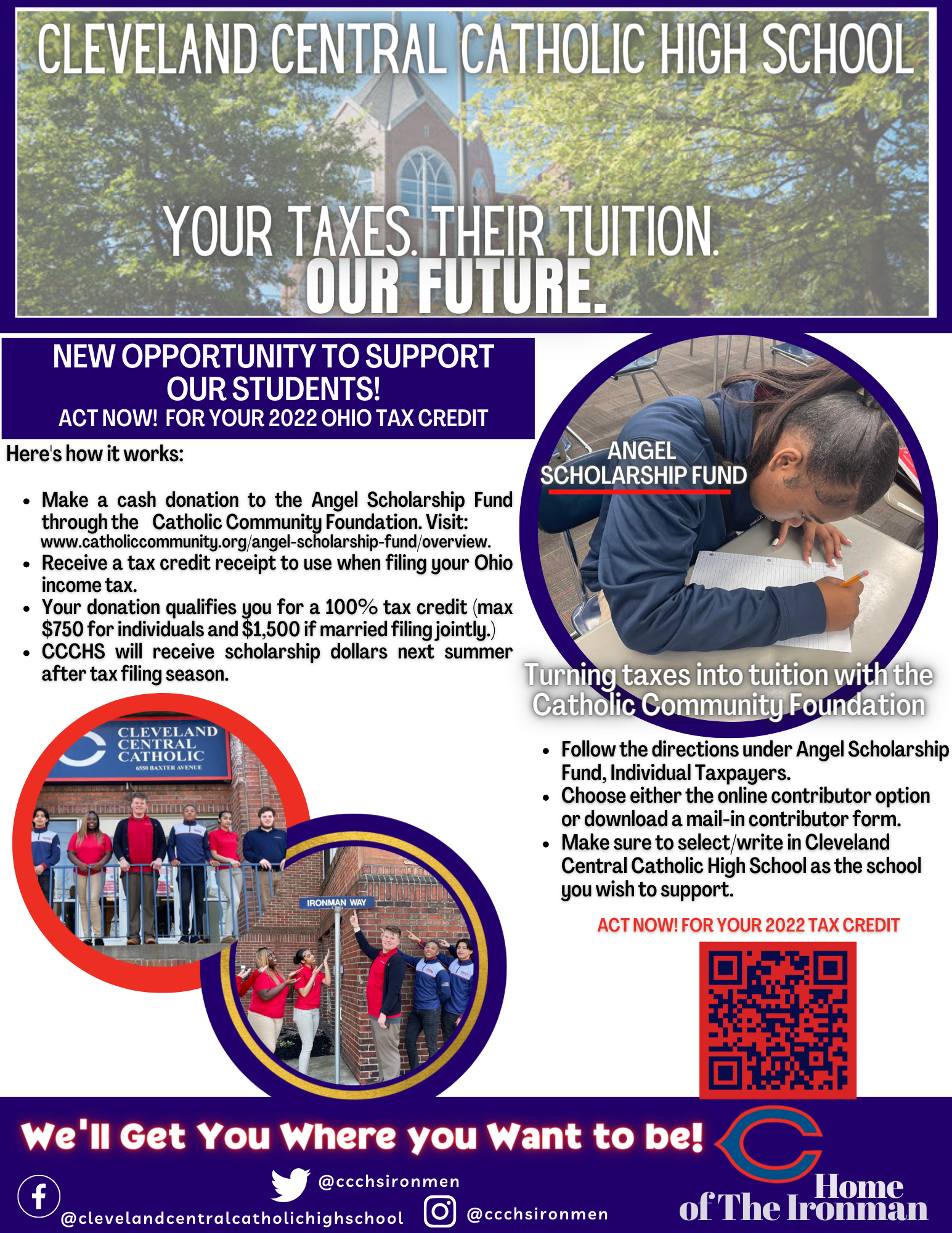 ---
There's a new program allowing Ohioans to not only help our CCC students but they'll receive a 100% tax credit for up to $750 in cash donations to certified scholarship granting organizations for supporting tuition assistance in the Diocese of Cleveland called the Angel Scholarship Fund.
Here's how it works, donors get to choose how they will "spend" up to $750 of their 2022 Ohio income tax liability. The Angel Scholarship Fund will prioritize scholarships for low-income families under 300% poverty threshold that seek Catholic education opportunities for their children.
Students from every Catholic school in the diocese can apply for scholarships by completing a scholarship application form. For more information about the Angel Scholarship Fund including online donation portal can be found at www.catholiccommunity.org/angel. Or, call 216-902-1312.