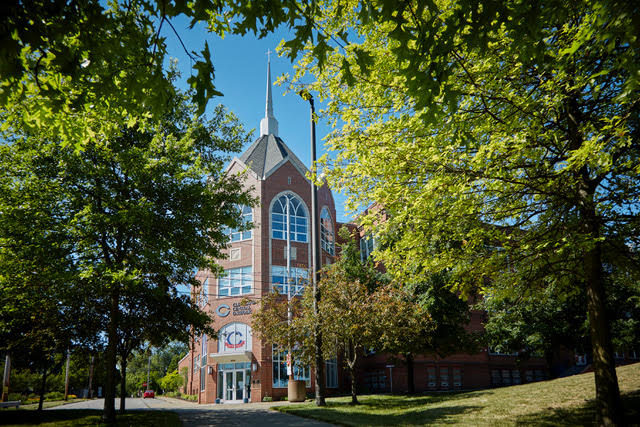 Mission Statement

Cleveland Central Catholic High School is a coeducational school rooted in the Gospel values of Jesus Christ and focused on college and career readiness. Our mission is to challenge and encourage our students to excel academically, to deepen their faith in God, and to live a life of service, so they may face the future with confidence and hope.
Cleveland Central Catholic welcomes a vital and ever-changing student into a Catholic Christian community where:

Differences provide unique opportunities for growth and positive change;

An excellent and innovative education creates a hope-filled future;

Enduring religious, social and cultural values are translated into contemporary strategies for successfully navigating life in the 21st century.



As we fulfill our mission, we are guided by these Gospel Values:

Commitment: Cherishing commitment and fortified by faith, we invest our energies to become responsible persons.

Courage: Embracing challenges as opportunities, we move forward with confidence and integrity.

Creativity: Valuing innovation, we encourage imagination to prepare for a changing global community.

Hope: Relying on God's goodness, we inspire a vision of a better life.

Service: Embracing the spirit of Jesus, we reach beyond ourselves in love in response to the needs of others.



Philosophy Of Cleveland Central Catholic High School
We believe a catholic school is a Christian community, grounded in the Catholic faith and Christ's mandate to proclaim the Gospel.
A Christian community is a group of people of diverse backgrounds joined in purpose, hope, and love and who seek to share with others their experiences and lives.

The family is the primary teacher and an essential partner in student formation.

All students can learn. Educators provide the appropriate instructional activities, a nurturing environment, and a comprehensive curriculum so that all students learn.

Education is a process of holistic development, strengthening and enriching each person's unique gifts and talents to grow spiritually, develop academically and physically, and mature personally.

Education in a diverse community offers unique opportunities. It inspires justice, compassion, respect for the dignity of others, and an appreciation for and celebration of differences.

All people are called to the service of others for their own good and in response to Christ's call to "love one another as I have loved you."